I have been having problems with what I thought was my Mid/HIGH amps for a couple of years now to the point I have purchased 3 different amps to fix the problem and not to long ago after I purchased the last amp, I pulled the crossovers out from 1 of my sets of Components and noticed that one of the coils was melted. At that point I realized that it wasn't a problem with my amps but was actually my amps doing there job correctly and shutting off at the sign of any clipping (distortion).
I decided to replace the coil myself with one that had a higher power rating but it had to maintain the same value so the crossover point stayed the same. I didn't, and my Guru friend who's name I'll leave out didn't have the correct equipment to measure the coil so the internet search began.
I finally found some useful info on a Crossover Forum (yep they got em) where this guy had a customer with the same exact problem coils on the same Component System and by the end of the discussion I had my value. Which ended up being .13mH. The H is for Henry whatever the hell that means.
Here is the rebuild of my X-overs.
What they looked like when they came out.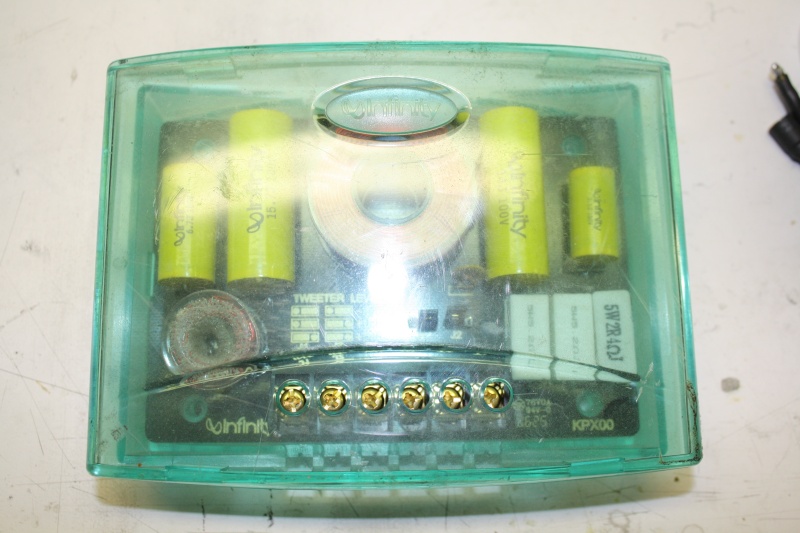 You can see what the good one looks like in relation to the bad one.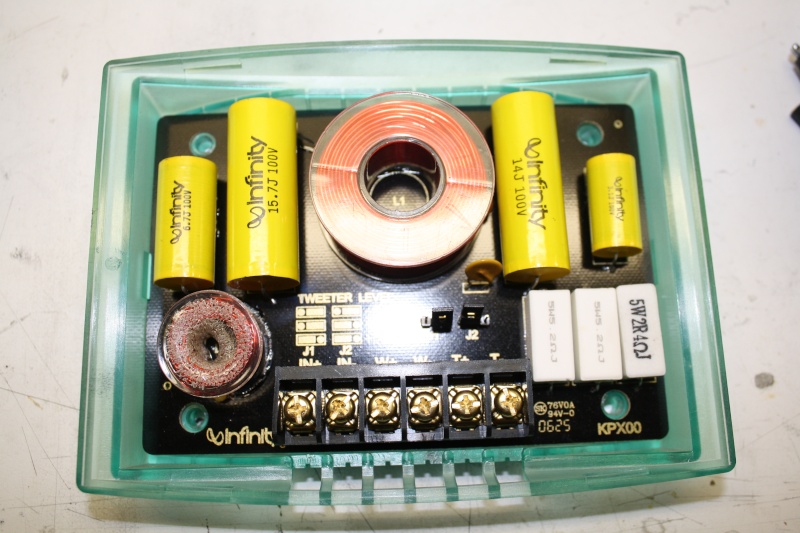 As you can see the coil is completely melted causing the amps to see a short/clip.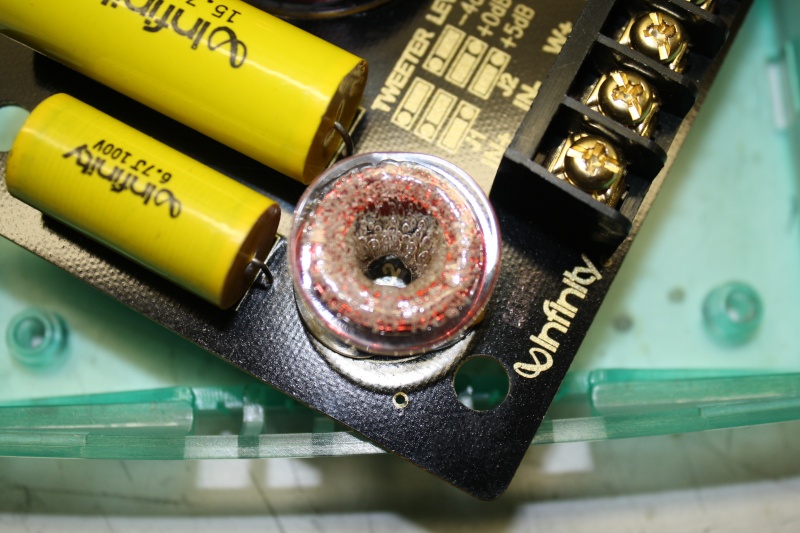 The new coil from Parts-Express.com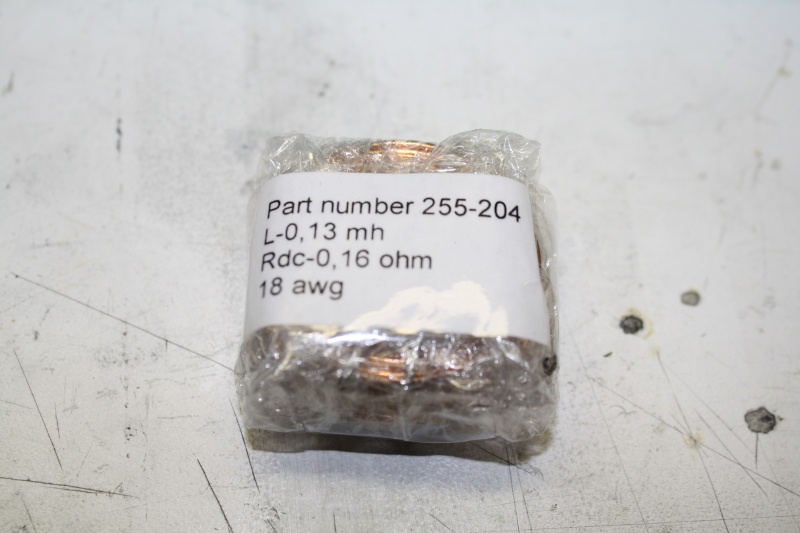 Coil Removed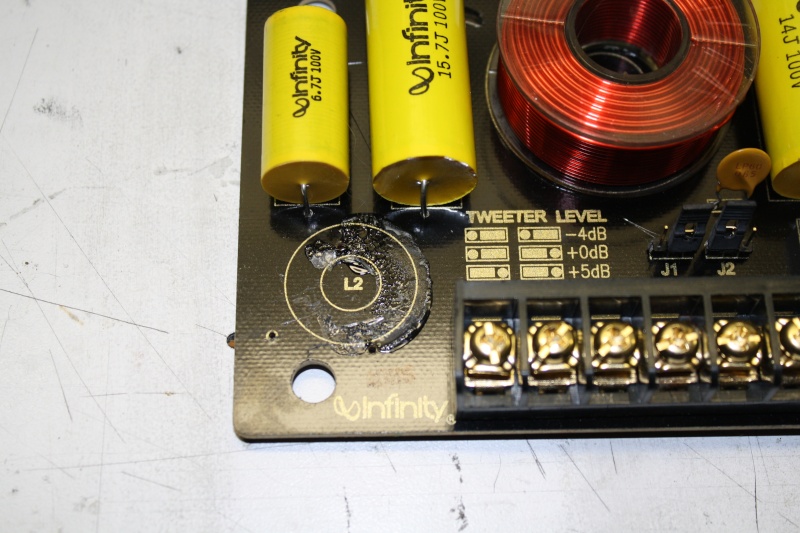 Layout of new coil as you can tell they should be able to handle a lot more power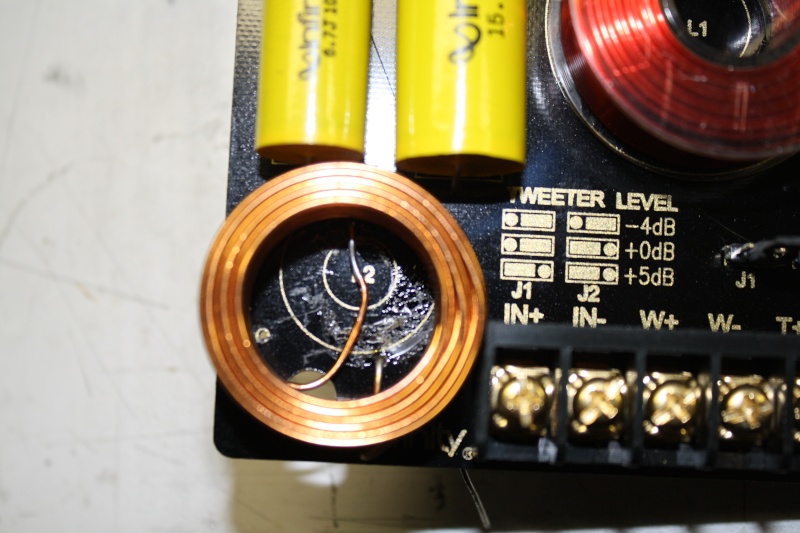 Soldering (Before)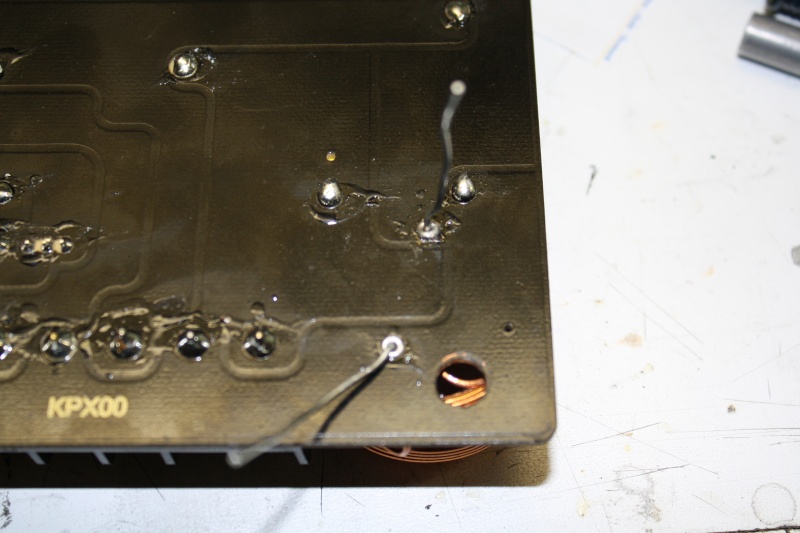 Soldering (After)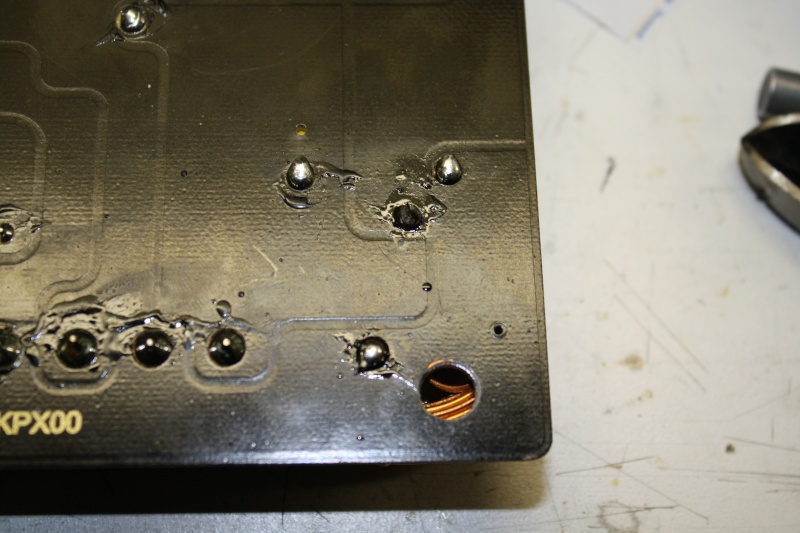 Finished Product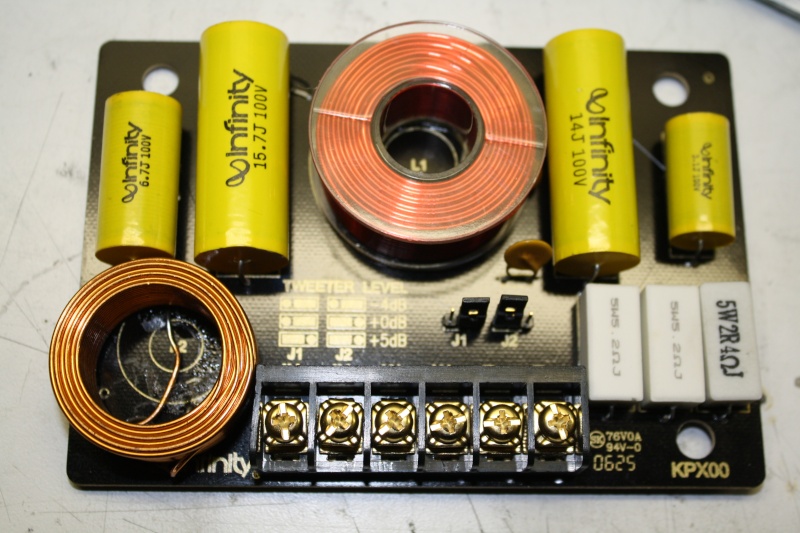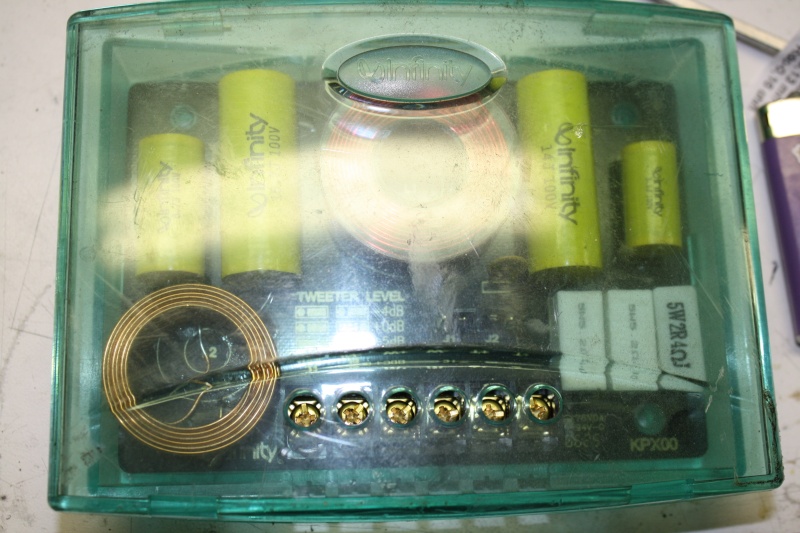 After it was all said and done they work great I have no cut off issues and it's louder than I can even stand which is what I wanted. I don't always listen to it that loud but it's nice to have it when you do want to.